Places of Interest in Bali
Other Indonesian locations
Ubud Bali is located on the slopes leading into the Central Highlands of Bali, referred to as the Balinese Art and Culture centre. The neighbouring villages have a combination of farmers and artists, where farmers tend to the terrace rice paddies and fruit farms and the artist produce Jewellery, furniture, wood carvings, paintings and traditional Balinese weavings.
Ubud's climate is slightly cooler than on the coastline and is a very relaxed place to stay with many ancient sites, temples, crafts to buy and cultural displays like the traditional dancing.
It takes about 1.5 hours from Kuta to travel by car to Ubud. It's not hard to arrange a driver to take you to Ubud from Kuta. From the airport it will cost around 300,000Rp to get a taxi to Ubud though you should be able to bargain and get this cheaper.
The Monkey Forest is located at the entrance to central Ubud. A pleasant gardened walk way around the grounds with many monkeys waiting for a free feed from the tourists. Make sure you keep any valuables out of your pockets as they are known to check your pockets for food or your open bags. The entrance fee to the Monkey Forest is 20,000Rp for adults and 10,000Rp for children. Located inside the Monkey Forest is a very nice Balinese Hindu temple.

Kecak dancing (pronounced 'Kechak')
Restaurants in Ubud
There are a good selection of restaurants in Ubud to choose from along the main streets, including a really good Japanese restaurant, Ryoshi. For some legendary suckling pig visit Bu Oka on Jl. Suweta opposite the Ubud Palace.
Casa Luna, located on the main road of Ubud, offers a selection of Balinese and Mediterranean cuisine including great tapas. Evenings though have live music including a great Brazilian Jazz band. www.casalunabali.com
Lotus Lane Restaurant serves great Asian cuisine including Indonesian, Chinese, Malaysian, Vietnamese and Malaysian. www.lotus-restaurants.com
Indus Restaurant a few minutes drive from the centre of Ubud, has a great selection of food from all over the world. Also offer Salsa dancing lessons. www.casalunabali.com
* Most cafes and restaurants have free WiFi Internet Hotspots for use by it's customers. If you cannot connect ask your waiter/waitress as some have userid and passwords you need to enter to access.
Yoga In Ubud
Ubud has some of the best Yoga retreats in Bali offering various types of Yoga classes. Some have accommodation so you can stay at the retreat and practice yoga daily. Read more about Yoga In Bali
Each year in Ubud is the Bali Spirit Festival with a focus on Yoga. In 2016 the Bali Spirit Festival is being held in Ubud from the 29th March 2016 and 3rd April 2016.
Massage and Spa Treatment in Ubud
There are heaps of massage centres along Monkey Forest Rd offering traditional massage for around 60,000Rp per hour for a full body massage. You can't walk 50 meters up Monkey Forest Rd without being offered massage now.
There is also some quality spas offering traditional massage and beauty treatments.
Como Shambala Estate at Begawin Giri offer a massage service which is effective for treating jet-lag and fatigue. Price is 840,000Rp+ (US$70+) for 60 minutes. www.cse.como.bz or begawan-giri.com
Amandari Resort offers excellent sports massage to relieve intense stress and fatigue. Deep-tissue Sport Massage combines powerful Swedish massage kneading strokes with traditional Balinese massage techniques that utilise the thumbs, palms and elbows. Price is 785,000Rp+ (US$73+) for 60 minutes. www.amanresorts.com
Last updated 12th January 2016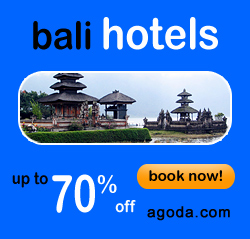 Shopping in Ubud
Ubud has many places for shopping. There are many art shops along Monkey Forest Rd and right at the top of this road is the Ubud Art markets selling t-shirts and other clothing, art and crafts and carved items. The prices of most things here will be cheaper than you will find in Kuta as most things are produced locally in Ubud.
For a greater variety of wooden items including carvings, furniture, chess boards, salt and pepper shakers, wooden boxes and chests and many other home wares go to neighbouring village of Tegallalang which is only about 15 minutes from Ubud on the road going to Kintamani. This road is lined with shops selling various wooden items and has great views of the terraced rice fields.
Goa Gajah Elephant Cave Temple
Just 10 minutes drive from the centre of Ubud is Goa Gajah Temple (meaning Elephant Cave). This is a small cave which has some important Hindu shrines inside. The cave has been used for a place fo Balinese Hindu worshipers to pray and meditate since the 9th century. Check out more about Goa Gajah Elephant Caves Bali.
Elephant Trekking in Ubud
Located around 20 minutes north of Ubud in Taro is the Elephant Safari Park with 27 Sumatran Elephants. Opened in 2000 the park contains a well informed information centre and museum containing many artifacts including the only mammoth skeleton in South East Asia.
Entry to the park is US$16 for adults or US$8 for children, US$44 for a family. You can enter the park, see the museum and watch the elephants being washed daily. Additional costs for the elephant trekking through the 2 hectares of gardens adjacent to the National Park.
The Elephant Safari Park also has luxury resort style accommodation available - www.elephantsafariparklodge.com
For authentic Elephant trekking in real jungle check out Tangkahan Sumatra.
Ubud Writers and Readers Festival
In October each year Ubud holds the Ubud Writers and Readers Festival. For more information see this site - www.ubudwritersfestival.com
Hotels in Ubud
Here are some recommended hotels in Ubud. click here for a full list of hotels in Ubud.
Yulia Village Inn (1 review) in an ideal situation located half way up Monkey Forest Street in Ubud close to so many restaurants, cafes, shopping, massage and a short walk down the hill to the Monkey Forest and a short walk up the hill to Ubud Markets and the Ubud Palace. The hotel has a small swimming pool. Room prices start from US$60 per night in the low season including breakfast. For more photos and hotel reviews for Yulia Village Inn click here.